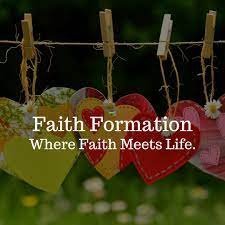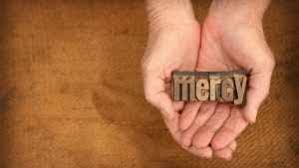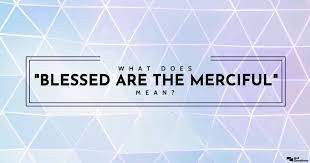 What does it mean to show mercy? First of all, we should treat others better than they deserve to be treated. All people are made in the image and likeness of God, so they deserve to be treated with respect. Secondly, being merciful is also about forgiveness. We need to show mercy to others and forgive the wrongdoings they have done to us. Jesus' Great Commandment tells us to love others. We don't have to like everyone, but we have to love them. We should pray for them, wish them well, treat them with respect and dignity, and most importantly, forgive them.
Once we can show mercy to others, the Lord will show mercy to us. Through Jesus' incarnation, death, and resurrection, we are able to have our sins forgiven. Every time we go to Mass and receive Holy Communion our sins are forgiven, but in order to truly cleanse ourselves, taking advantage of the Sacrament of Reconciliation is a must.
Showing mercy to others and then having mercy to shown to us are important lessons for us to teach our children. The one aspect of this I want to touch upon is the Sacrament of Reconciliation, which is going to confession. All students in our program go to confession twice during the year - for Advent and Lent. We also have students make the Sacrament of First Reconciliation every year in January. I am very proud of all of our boys and girls who go to confession, especially the little ones who make the Sacrament for the first time. What I've noticed is that we invite parents to go to confession during family faith and the Sacrament of First Reconciliation and no one goes. We may have 1 or 2 every once in a while, but for the most part only students go to confession. I'm writing this to emphasize the importance of being examples to our children, and making suggestions on how you can better prepare your children in the faith. Letting them see you go to confession is so valuable. We want the children in our program to develop a relationship with Jesus that will follow them through the program and develop as they reach adulthood. We want the children to feel comfortable going to confession as they grow older and we don't want them to stop going once they make the Sacrament of Confirmation.
Parents, you are the first catechists for your children, and it's just not teaching them, but being an example. Like I wrote earlier, I give you these suggestions as tools to help you share the faith with your childre. Let your children see you praying at home. Let your children see you participate in church functions. Let you children see you go to confession. Creating a home that is Christ-centered will show your children how important our faith is, and that faith is for life- not just when they come to Faith Formation classes. The most important thing you can do with your children is take them to Mass every Sunday. I truly love seeing your children in the pews. This is such a beautiful way to share in God's love as a community of believers. We all deserve to experience God's love, which is all around us, but primarily, God's love can be found at Mass as we worship as a faith community.
Yours in Christ's mercy,

-Mrs. Michetti